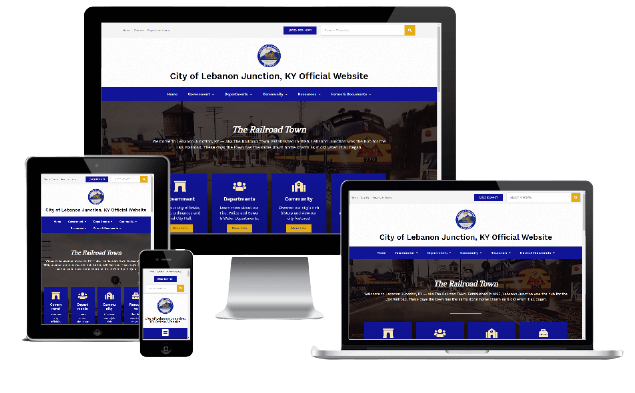 Project Snapshot
The City of Lebanon Junction, KY approached us with the desire to establish a website that they can use to communicate with and share information with city residents, businesses and visitors.
Our Solution
We built a site that is mobile responsive and accessible for all website visitors. The site is able to host copies of city ordinances and is equipped with a calendar so the City can announce events such as city council meetings, food drives, etc. The website makes available information about elected officials, city departments, and resources available to the community.
The Results
Click here to view the City of Lebanon Junction, KY's website.