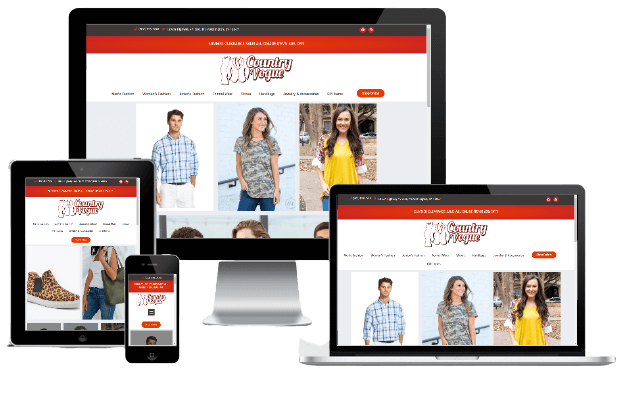 Project Snapshot
Country Vogue is a clothing boutique located in Mt. Washington, KY. They offer everyday styles and formal wear for Men, Women and Juniors. Although well known in the community, Country Vogue did not have a website when they approached us and they wanted to fix the confusion from customers that they were a consignment shop. They also wanted to begin selling items online.
Our Solution
We knew that a website with a strong content strategy would correct the misconception about Country Vogue's retail offering. We suggested adding the word 'Boutique' to the business's online identity, which immediately clarified the brand and helped reach County Vogue's target audience.
In addition to crafting a mobile responsive website, we made a plan to claim Country Vogue's business presence on major search engines such as Google, Bing, Yahoo, Apple Maps, and Yelp.
To manage Country Vogue's e-commerce business, we integrated their website with Shopify.
The Results
Since launching the website and claiming their online business listings, Country Vogue is regularly receiving over 2,000 views per month. The majority of their website traffic comes from organic search versus customers searching for them directly, meaning that they are reaching a new and broader audience online.
Click here to view Country Vogue's website.
Country Vogue Testimonial