Project Snapshot
Buckman Farris & Mills is a law firm that specializes in education law, real estate law, and landlord-tenant law. When they approached us for a website redesign, they also expressed a desire to restructure their content to bring it more in line with their specialities and target audience.
Our Solution
Before beginning the redesign, we performed a deep-dive with Buckman Farris & Mills to nail down their business goals and what message they wanted to send to their target audience. From there we built a website that is accessible and responds smoothly to all devices.
The website's message conveys that BFM has the experience and sophistication of a big-city firm, but with the reliability and personal service that you'll find in a small town.
The Results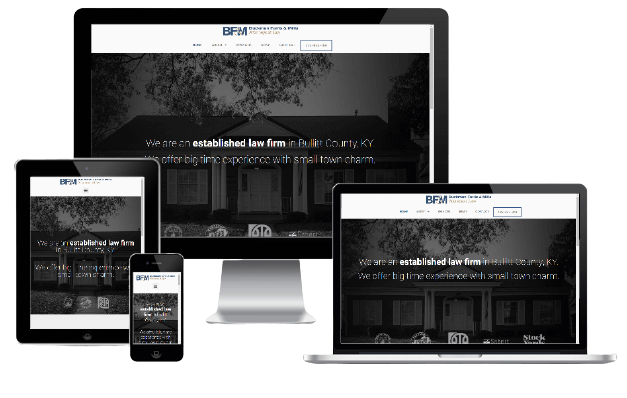 Click here to view Buckman Farris & Mill's website.
Buckman Farris & Mills Testimonial