Project Snapshot
Cedar Grove Coffee House is a coffee shop and catering company located in Shepherdsville, KY. They operated a website by themselves for several years but were in need of a re-design that would reflect their changing business goals, which included launching a monthly coffee subscription service. They also wanted to bring more attention to their catering service.
Our Solution
Since Cedar Grove Coffee House wanted their website to offer a monthly subscription, we decided that WooCommerce would be the best e-Commerce solution. After performing a deep-dive with the owner, we were able to find out more about their target audience so that we could build a website that would work best for them.
Cedar Grove Coffee House is located just off of busy Interstate 65, and the majority of their website traffic comes from mobile devices. We made sure to design a site that is mobile-responsive and optimized to work smoothly with mobile users.
To bring more attention to Cedar Grove's catering service, we included a prominent section on the homepage that highlights their catering options and allows users to place a catering order without leaving the page.
The Results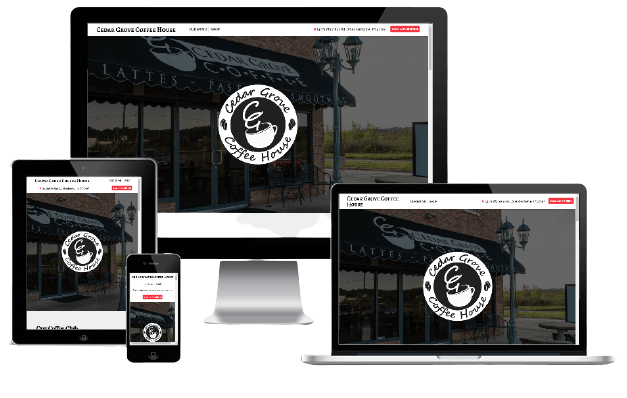 Click here to visit Cedar Grove Coffee House's website.